Mar 24, 2023


City Hall
Operations
1116 Herring Gull Way
Monday to Friday, 8 am to 4 pm
By appointment only
250 248-5412
ops@parksville.ca
After Hours Emergencies
250 248-6144
(Select 8)
Weekend Bylaw
(8 am to 4 pm)
250 954-3067
BGC Central Vancouver Island
Contact Us

The City of Parksville is located on the traditional territory of the Coast Salish Nations, home to the Snaw-Naw-As First Nation and the Qualicum First Nation.
In the heart of Oceanside, on the sheltered east coast of Vancouver Island, we are an active community of urban professionals, families with young children and retirees who have chosen to live in our community for a quality of life and the region's natural environment. If you need help to find something, call us at 250 248-6144 or send a message through our CONTACT FORM.
---
2023-2027 Financial Plan Meetings
March 15 Presentation
Wednesday, March 22 10 am
Monday, March 27 1 pm
Wednesday, April 12 6 pm



---

City Service Notices

Road Closure - Alberni Highway (fronting 140 Jensen Ave W), March 27
Road Construction - Moss Street, March 13-September 30
Road Construction - Craig Street and lane between Hirst and Middleton, Mar 20-24
Wood chipping program, April 3-28. More info
Ongoing maintenance at Lions Ventureland Playground through April
Springwood Park sports fields closed March 20-31 for spring maintenance
Watermain flushing, mid February through April, 7 am to 3:30 pm. Flushing Map
Bridge into Parksville Wetlands from Despard Ave W to be replaced - More info
Road Construction - 154 Weld Street, until Aug 4
Bay Avenue Sewer Pump Station - More info
---
Latest News and Information
Quicklinks
Water Restrictions
Your City eNews delivered to your inbox!

Sign up for EMO eNews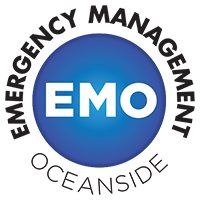 Copyright ©
City of Parksville
All Rights Reserved | Site by
Trinex Internet Solutions
Legal Disclaimer/Privacy Statement