Oct 3, 2022
WATER RESTRICTIONS
Between April and October, water restrictions are necessary to meet current water supply demands for drinking, fire protection and irrigation. The City implements water restrictions in the form of four stages.

Water restriction Stage 1 in effect for October


Stage 1 means watering of lawns with pop-up spray, rotors and sprinklers is permitted between 7 pm and 7 am, any day of the week.

For information: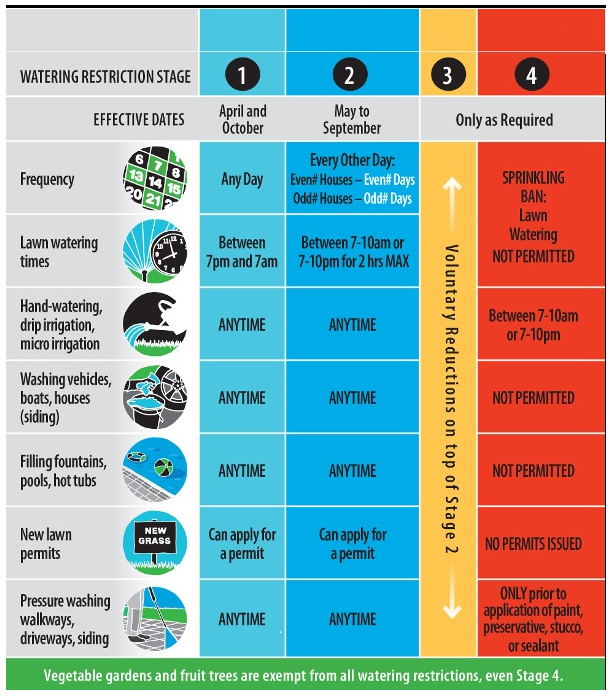 Please direct questions to
ops@parksville.ca
or call 250 248-5412.

Copyright ©
City of Parksville
All Rights Reserved | Site by
Trinex Internet Solutions
Legal Disclaimer/Privacy Statement