Aug 21, 2018

Special Events Procedures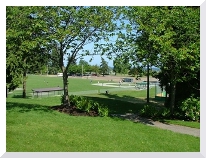 SPECIAL EVENTS - APPLICATION PROCEDURES
The City of Parksville invites applications from community organizations and private citizens wishing to hold special events at a variety of City-owned venues.
Parksville Civic and Technology Centre grounds
(100 Jensen Avenue East)
Parksville Community Park

Picnic shelter
Waterfront Walkway gazebo
Arbutus Point (Labyrinth area)
Beach volleyball courts
Kite field
Skateboard Park

Springwood Park
Foster Park (gazebo)
Off-leash Dog Park (Despard Avenue)
Individual City green spaces
City streets for walks, marathons, cycling events and/or parades
For use of the sports fields, lacrosse box and tennis courts, contact the Regional District of Nanaimo, Recreation and Parks Department at fieldbooking@rdn.bc.ca.
Interested parties may obtain copies of the City's Special Events Policy and relevant application forms from the Department of Operations at 1116 Herring Gull Way, from City Hall at 100 Jensen Avenue East, Parksville, or download the policy and forms from the City's website.
Applications for events to be held in 2018 are now being accepted and the review process will begin January 30, 2018. As per policy, where conflicting dates occur, annual events will be given priority provided the request is received no later than the January 29 deadline, after which date the application will be addressed on the same basis as first-time events. First-time events will be handled on a first-come, first-served basis depending on venue availability.
Special event applications received after January 30 must be submitted at least thirty days prior to the event date and will be subject to the same terms and conditions as those applications received prior to January 30, 2018.
For more information, contact the operations department at 250 248-5412 or publicworks@parksville.ca.

A copy of the City's special events policy and relevant application forms are available from the department of operations (1116 Herring Gull Way), from City Hall or may be downloaded below:

Copyright ©
City of Parksville
All Rights Reserved | Site by
Trinex Internet Solutions
Legal Disclaimer/Privacy Statement