May 22, 2013

This map includes the schematic depiction of numerous water works, sanitary sewer works and storm drainage works. Available record drawings associated with these works may be obtained by double-clicking on the lines for these works.
For further information regarding this map, please contact our GIS specialist at 250 951-2485.
NOTE: in order to locate all records of infrastructure in a given area, this map must be used in conjunction with the Index of Record Drawings and the Property Record Cards.
To access our interactive map, please click on this link.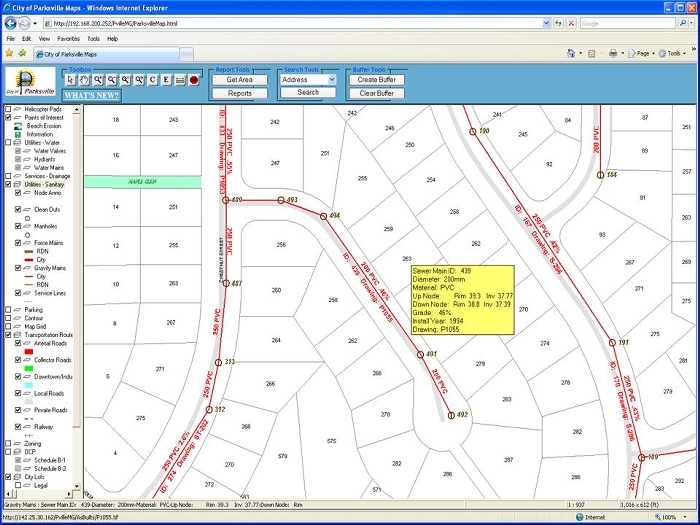 Copyright ©
City of Parksville
All Rights Reserved | Site by
Trinex Internet Solutions
Legal Disclaimer/Privacy Statement